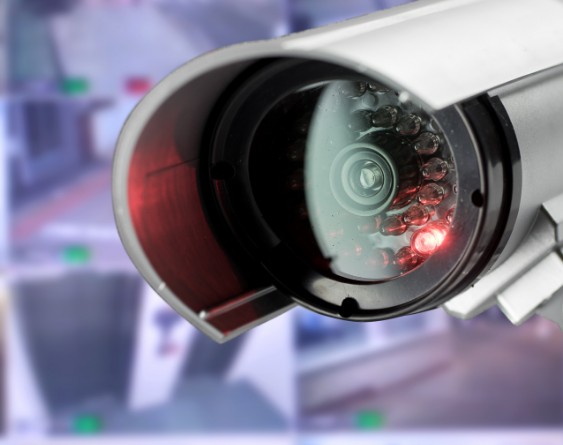 Systems Integration, Access Control, Video Surveillance, Mantraps, Visitor Management Systems, Intercoms, Intrusion Detection Devices, and Mass Notification for K-12 in Texas. #schoolsecurity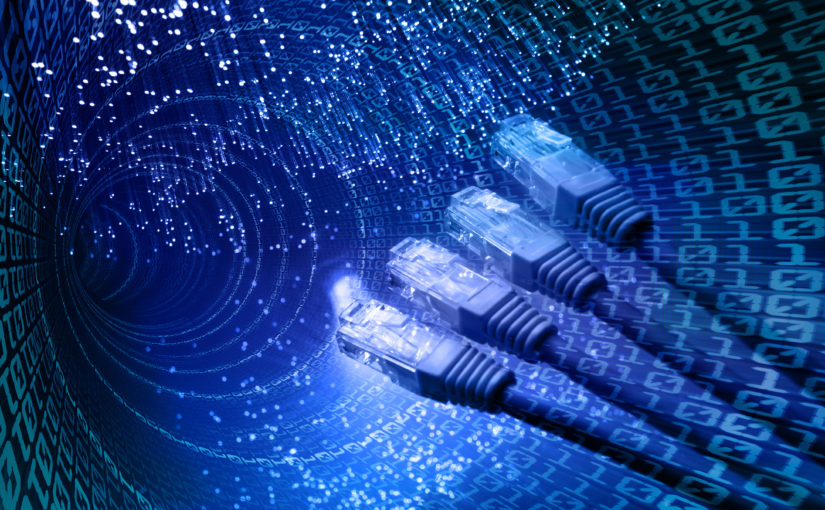 Fiber is the First Choice to Support 5G Networks
Advanced Connections Inc. has Certified staff ready to help you Design and Install the right fiber optic cable systems for your business.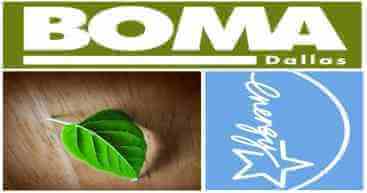 Advanced Connections, Inc. is excited to announce our membership in BOMA Dallas, the CRE (commercial real estate)  industry's top business solutions provider and support network.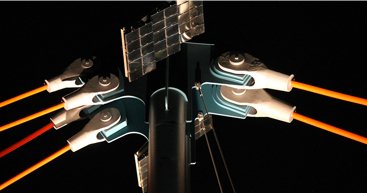 Data and Network Cabling
Businesses use network cables to transfer data between computers, storage areas, routers, and switches. To maximize performance, companies must carefully consider their network cabling infrastructure.
Planning for the Future
When it comes to network cabling, simply implementing cabling that is sufficient to meet current needs is not enough. Businesses should start by installing excess cabling to increase the likelihood that there will be enough in the future after the business has experienced growth. The same concept applies to the quality of cabling technology. A network's strength will lie in its weakest component; therefore, cabling and components should also be advanced enough to meet the firm's current needs and also modern enough to allow room for growth as technology improves. The speed and functionality of copper and fiber have improved beyond expectations over the years. As a result, businesses must constantly plan their data infrastructure in such a way that enables it to keep up with technological improvement, which sometimes exceeds even the highest expectations.
Choosing the Right Network Cabling
The process of deciding on the most suitable cabling product will depend heavily on data capacity. When businesses find that they need to upgrade their cabling infrastructure, it is normally due to the fact that their existing network has become weighed down. Signs that indicate an office's cabling may be overwhelmed and need an upgrade include a noticeable increase in lag time and the appearance of more network errors. Furthermore, a company that has not upgraded its infrastructure in 10 years or more despite increasing voice and data traffic will also likely benefit from upgrading its cabling. When weighing the available cabling options a company should consider several factors. First, it is helpful to envision the company's current data usage and compare it to what the projected network needs will be five years in the future. The business should also consider the types of equipment it will use and where the equipment will be stored. Businesses that are located in certain types of buildings should also be aware that plenum-rated cable may now be required by law. Moreover, the current need for an upgrade should be viewed as an opportunity to plan for future cabling and equipment needs.
While choosing cabling may seem straightforward, companies may potentially run the risk of underestimating what their needs will be in the not-so-distant future. However, by approaching the task of implementing a new cabling network similar to how cities approach the installation of a new highway, businesses can build an infrastructure that will allow data to be transferred smoothly at the present time in addition to having the ability to accommodate future growth that might otherwise lead to inefficiency and frustration.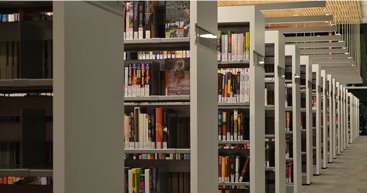 At Advanced Connections Inc., we guarantee your seamless connectivity and complete satisfaction—no matter what it takes. Let us connect you to the future—today.
A Texas corporation, ACI is listed on the Centralized Master Bidders List (CMBL) and the Qualified Information System Vendor (QISV).
"Licensed by the Texas Private Security Board –B15062"
2015 Mckenzie Dr Ste 120, Carrollton, TX 75006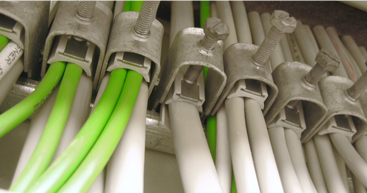 Security & Access Control – Amplify Your Business's Security Strategy with Advanced Connections Inc.
Local hospitals, medical centers, schools for our children, assisted living centers for the elderly – all of these establishments have one critical factor in common. These are the businesses and organizations we trust most within our communities to be, without a shadow of a doubt, safe and secure. Knowing that while we're within their walls we are free from outside harm is of utmost importance and value. At Advanced Connections Inc., we place an immense amount of significance on the quality and reliability of security and access control, ensuring that the commercial entities our friends and neighbors trust are equipped with the resources needed for optimal efficiency. Expertly installed structured cabling systems provide commercial enterprises with a solid infrastructure for the future, integrating voice and data wiring, VoIP phone solutions and more.
Advanced Connections Inc. has served countless businesses in industries known for their rigid security and quality control, including hospital facilities, public schools, government buildings, jail compounds and more, and we're honored to be Dallas's chosen source of 24/7 protection and stability. From fiber optic cabling installations to all-inclusive Cat5e, Cat6 and Cat6a networking systems, Advanced Connections Inc. offers only the highest in performance products and quality services.
Security & Access Control: Comprehensive Solutions for Your Business
From video surveillance, door security and CCTV integration to all-encompassing access control and fully intuitive security systems, the team at Advanced Connections Inc. offers everything a booming commercial enterprise requires to keep business running smoothly. Reducing the incidence of unauthorized access to restricted areas ensures safety and compliance for customers and employees all the while keeping owners and management in a place of complete control. Advanced software and a user-friendly interface allow you to customize your security and access control service to meet your unique needs. Our highly trained team of security experts can work with you, no matter how large or small your business is, to fine tune a solution that not only meets your expectations but exceeds them.
Advanced Connections Inc Completes Midland Library Project: Centennial Branch Already a Hit
On Saturday, April 13th, the Midland County Library System officially opened the impressive doors to its newest addition: the fully interactive, high-tech and engaging Centennial Library at the Imperial Shopping Center. An avid proponent of progressive, state-of-the-art developments such as those developed specifically for the library, Advanced Connections Inc. is proud to count ourselves as a part of the expansive team that made this venture possible.
The new library, or "imaginarium" according to County Judge Mike Bradford, is a user-centered, public-oriented masterpiece of revolutionary, next-gen technology. Through the flawless combination and cohesion of these advanced technologies, the Midland County Library was born, offering patrons an interactive discovery experience the likes of which have yet to be seen anywhere before in Midland or the surrounding areas. Even the card catalog, once an inconvenience and a hassle for both the library's guests and staff, has been transformed through the power of touchscreen capability and high density wireless internet throughout the entire 33,0000 square foot building. Wi-Fi is available to everyone in the library for free use on the public computers provided as well as on mobile devices.
Thrilled and honored to have played such an integral role in the library's development and opening, we at Advanced Connections Inc. are particularly pleased to know that the community as a whole has fully embraced the new addition to their county. Adults and children of all ages from miles around have flocked to the Midland County Library in droves since its opening day, all eager to discover for themselves how the progressive technology used to build it will transform their user experience. Kids especially love how simple and intuitive the various programs are and how much more fun it is to fully enjoy their local library in general. Parents love how the advanced digital interaction interface integrates the modern with the traditional library atmosphere, offering the best of both worlds in a time when their kids are more interested than ever in technology and the online world.
John Trischitti, Director of Libraries in the county of Midland, believes in and promotes the value of utilizing progressive technologies to advance in today's fast-paced digital world. "Technologies continue to emerge and how you blend that in with daily life is so important," Trischitti says. "Having the infrastructure established to be able to evolve as technology evolves is crucial." Agreeing with the Director's ideas concerning advanced technology and how it benefits our youth and community, Former First Lady of the United States Laura Bush was proud to cut the ribbon at the library's opening ceremonies. Responsible for the installation of all data cabling, wireless access points, cameras and projector applications, Advanced Connections Inc. looks forward with great enthusiasm to watching the new library and the people of the Midland community continue to grow, learn and discover here together.
Advanced Connections Inc. recently completed a project for the new "NEXT Generation" Library in Midland Texas. We installed the cabling for the data, wireless APs, cameras & projector applications. We also partnered with a company named Digital Resources who provided the equipment for the AV system.
View this video about the new Library Midland Library