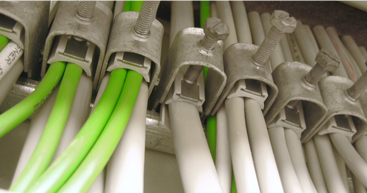 Security & Access Control
Security & Access Control – Amplify Your Business's Security Strategy with Advanced Connections Inc.
Local hospitals, medical centers, schools for our children, assisted living centers for the elderly – all of these establishments have one critical factor in common. These are the businesses and organizations we trust most within our communities to be, without a shadow of a doubt, safe and secure. Knowing that while we're within their walls we are free from outside harm is of utmost importance and value. At Advanced Connections Inc., we place an immense amount of significance on the quality and reliability of security and access control, ensuring that the commercial entities our friends and neighbors trust are equipped with the resources needed for optimal efficiency. Expertly installed structured cabling systems provide commercial enterprises with a solid infrastructure for the future, integrating voice and data wiring, VoIP phone solutions and more.
Advanced Connections Inc. has served countless businesses in industries known for their rigid security and quality control, including hospital facilities, public schools, government buildings, jail compounds and more, and we're honored to be Dallas's chosen source of 24/7 protection and stability. From fiber optic cabling installations to all-inclusive Cat5e, Cat6 and Cat6a networking systems, Advanced Connections Inc. offers only the highest in performance products and quality services.
Security & Access Control: Comprehensive Solutions for Your Business
From video surveillance, door security and CCTV integration to all-encompassing access control and fully intuitive security systems, the team at Advanced Connections Inc. offers everything a booming commercial enterprise requires to keep business running smoothly. Reducing the incidence of unauthorized access to restricted areas ensures safety and compliance for customers and employees all the while keeping owners and management in a place of complete control. Advanced software and a user-friendly interface allow you to customize your security and access control service to meet your unique needs. Our highly trained team of security experts can work with you, no matter how large or small your business is, to fine tune a solution that not only meets your expectations but exceeds them.