FracTech– Helped Fractech standardize their cabling infrastructure and installed this infrastructure at over 40 sites around the country since 2010. In addition to Voice/Data Infrastructure ACI has assisted FracTech with the installation & maintenance of its AMG Access Control and Genetec IP Video installs at several sites.

Waste Management– Installed cabling infrastructure at several facilities throughout North and Central Texas
Nokia Siemens Networks– Performed several modular furniture restack projects at 4 building campus. Also we are currently completing the replacement of NSNs existing fiber backbone with new multi-mode OM4 fiber. In addition to these projects ACI has assisted Nokia with six lab build-outs on a design build basis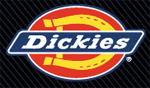 Dickies– Dickies was one of ACI's first customers 20 years ago and has a long list of Voice/Data infrastructure projects over these many years from the initial Ethernet infrastructure to the deployment of a Wi-Fi infrastructure in there distribution centers for bar code scanning. ACI is a proud partner of Dickies.
More customers by industry: